ELEVATE SBC Youth Ministry
God has given each of you a gift from his great variety of spiritual gifts.
Use them well to serve one another. 1 Peter 4:10 NLT
We mold spiritually, emotionally, and socially well-rounded children in a safe, fun, and nurturing environment. We prepare them for the world around them while keeping them grounded in the Word of GOD.

Every 2nd Sunday is Youth Sunday and we recognize Youth Achievement during worship service. We are proud of all our children and would like to celebrate them. Fill out the attached form and return it to youthministry@sbcelginil.org.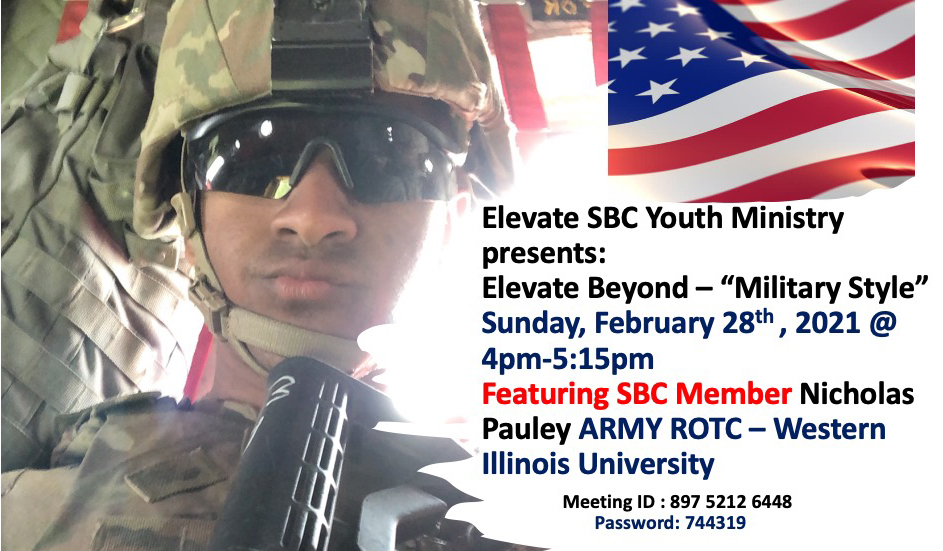 As a member of Second Baptist Church, the Youth Ministry would like to assist your preparation for life beyond high school. We are here to provide guidance as needed. We have church members that have years of experience in assisting students and parents prepare for and transition into college, military, or into the workforce. Secondly, the program is intended to keep you engaged in church participation and fellowship with your peers. We will meet quarterly with sessions on different topics in person or via Zoom often with guest speakers. Students are encouraged to submit topics for discussion.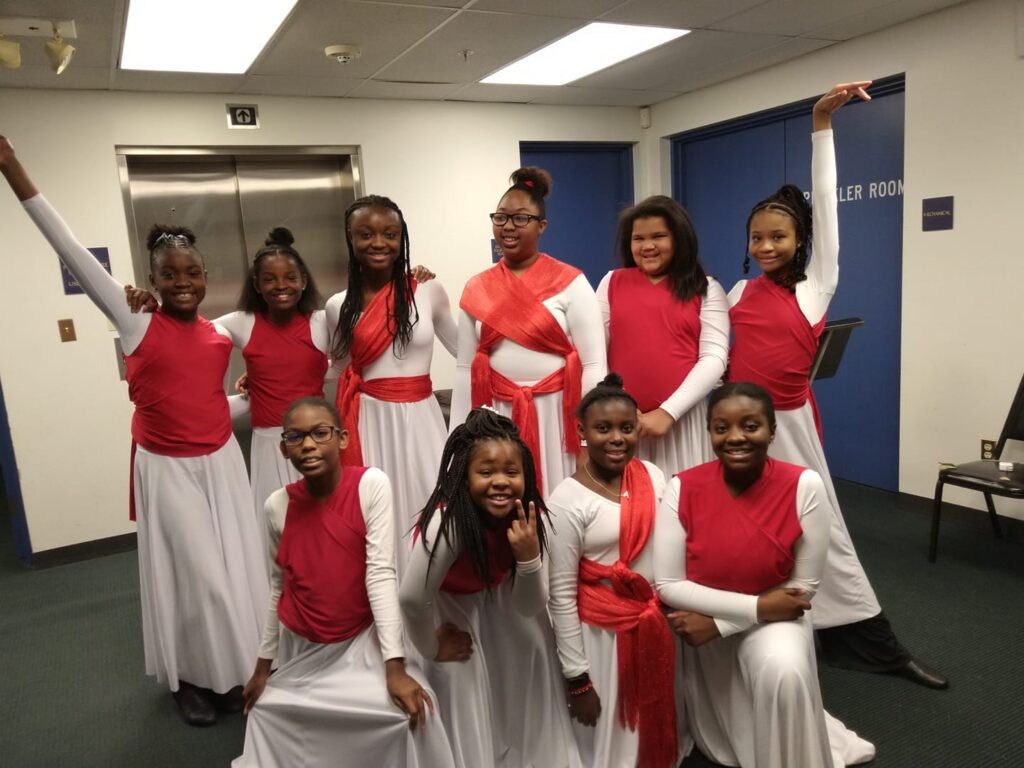 Divine Movement is a ministry that allows youth to express themselves through Praise and Worship Dance while elevating praise to glorify the Lord. Under the Leadership of LaVelma Cunningham. Choreographers – Tammie Asare, Lorelle Boyd, & Scheneka Ashford. Emily Tessema – Assistant
Practices are currently suspended.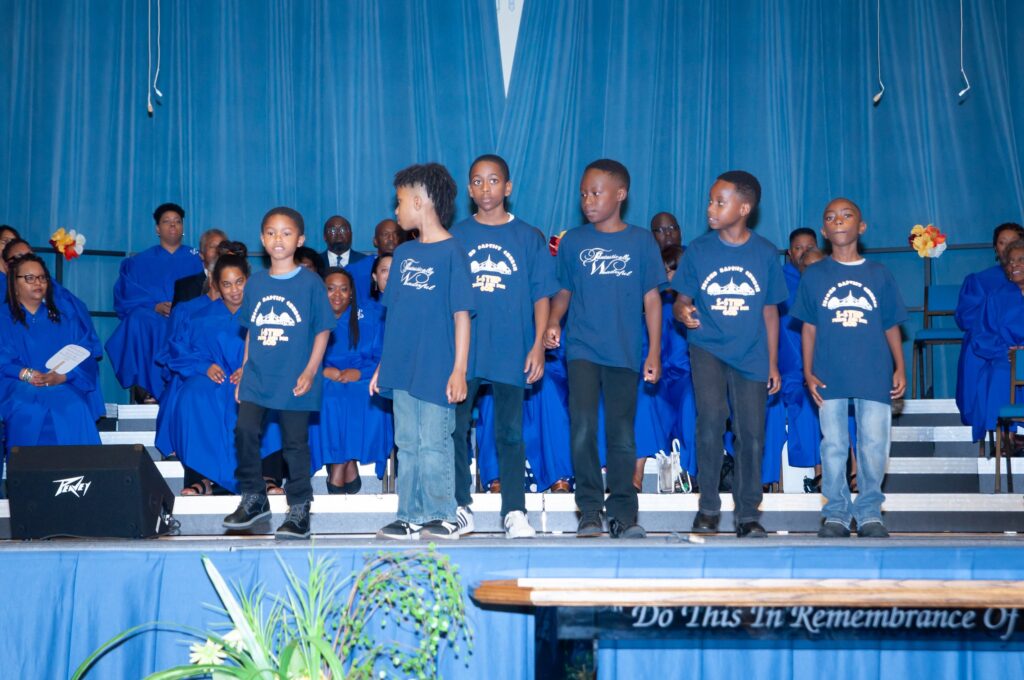 What is the SBC Drill Team?
A location where the youth can congregate to exchange ideas of expression. The Drill Team creates unique routines based on precision dance movements and marching accuracy. Through rhythm, sound, and dance, the Drill Team works to visually articulate the word of God. Providing a safe and comfortable space for all who partake. Under the leadership of Dante Leveritte. Chante Wilson – Assistant
Practices are currently suspended.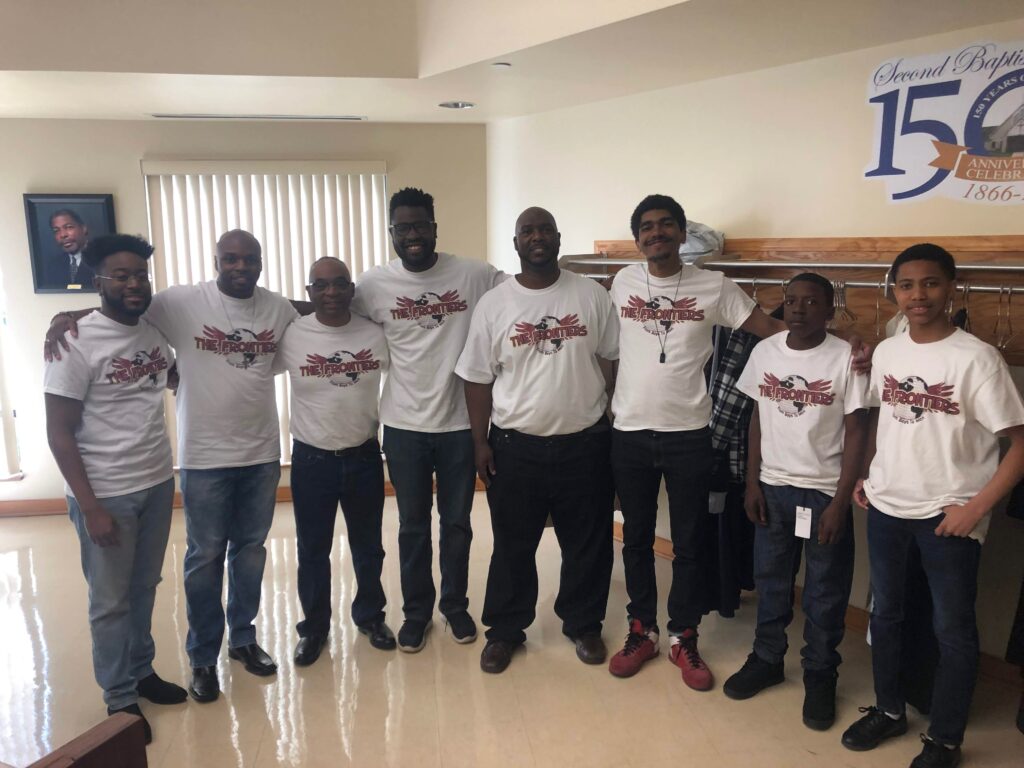 Young Men aged 13+
•      Learn about who God is and how he cares for us
•      Volunteer to Participate ministry events, scripture reading and prayer.
•      Demonstration of Leadership
•      Demonstration of Responsibility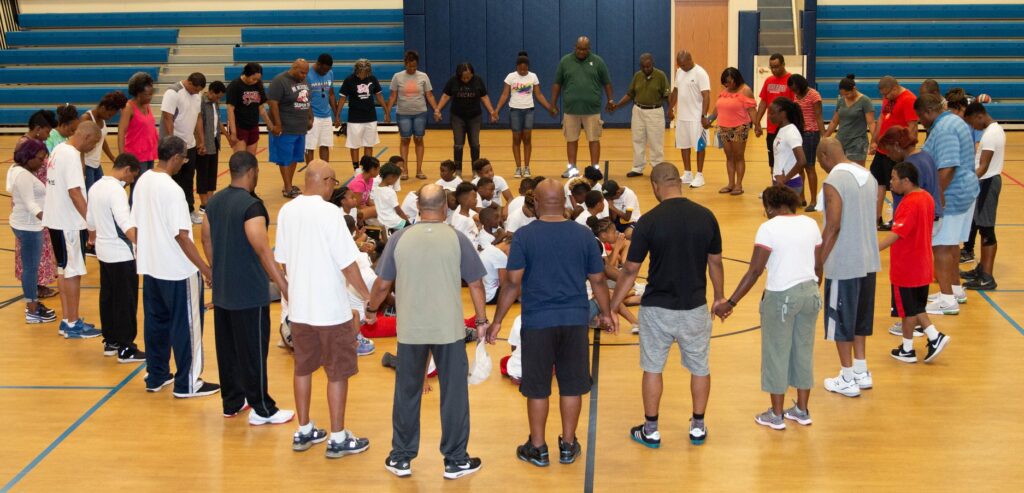 Enjoy a fun and athletic morning with Rev Thompson and volunteers learning and practicing basketball skills and drills. Lunch is served and there are awards.
August 2021
Our SBC teens have taken an active interest in social justice. In June, they held their own "Our Lives Matter" Protest on the church grounds following the murder of George Floyd. A video was also produced so their voices could be heard over social media as well.
As a follow up to their work, the ministry was awarded the Fierce of Urgency Now grant from the Grassroots Grantmaking Design Team (affiliated with the Grand Victoria Foundation) to fulfill a Black Lives Matters project in Elgin. The project is the Our Lives Matter Literacy Campaign. Be on the lookout for more information. We are proud of our teens for taking a stand in what they believe in.
Teen Conference for 13+ including an outing, workshops, praise & worship, lunch, guest speakers, and more! No parents allowed! No topic off limits.
Nursery
Children's Church (6-12yr)
Youth Orchestra
Precious Praise
T.E. Bedford Choir
Youth Praise Team
Jr. Ushers
Sunday School

SBC Hot Wheels
Youth Explosion
Essay Contests
Teen Netflix Party w/ Sunday School
Feed My Starving Children
 Vacation Bible School