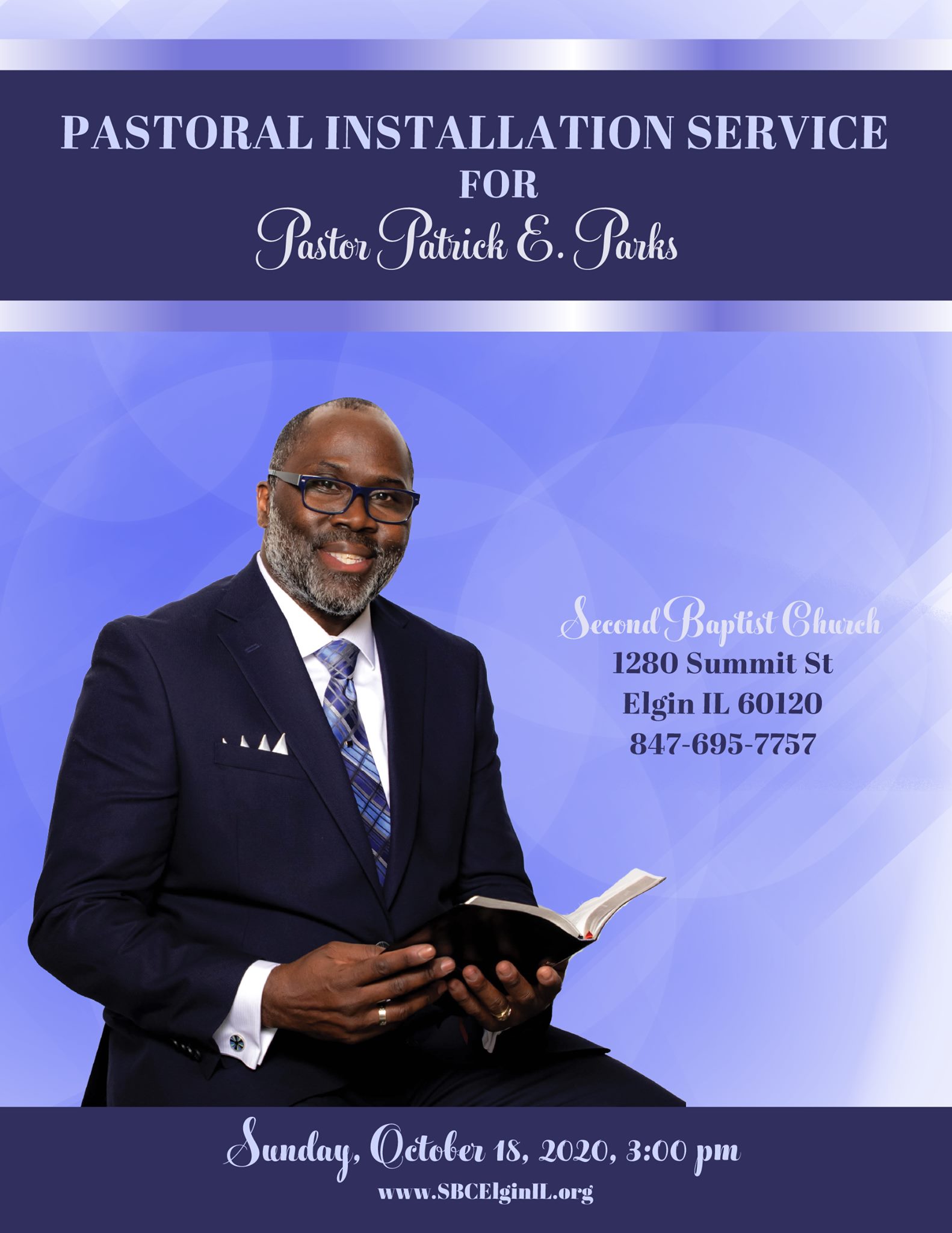 Pastoral Installation Service for Pastor Parks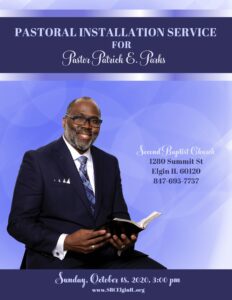 We invite you to join us on Sunday, October 18, 2020, at 3:00 PM for the Installation Service of our Pastor, Reverend Patrick E. Parks.
This event is a historic and sacred occasion in the life of our congregation. Special guest' participants will include our retired Pastor, Rev. Dr. Nathaniel L. Edmond, and Pastor Patrick Tucker of Gray's Creek Baptist Church, Arlington TN.
Second Baptist Church adheres to the CDC and the State of Illinois guidelines pertaining to the novel Coronavirus COVID-19.