See Calendar below for more details about upcoming events.
Second Baptist Church has continued to follow the guidelines established by the State of Illinois as they relate to the Novel Corona Virus COVID-19. As a result of the recent surge of the virus in the local community, the church leadership has made a prudent decision to cancel in-person services for the remainder of 2020. Please join us at 10:00 AM for Facebook Livestream Services.
Immediately following the streaming service, the Deacon Ministry will be on hand for the Tithes and Offering "Drive and Drop" contributions. Be safe, continue to wear your mask, and use hand sanitizer.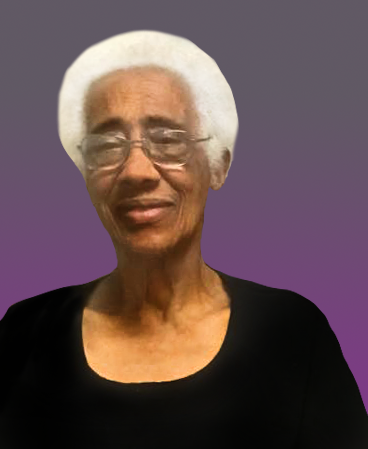 53 For this corruptible must put on incorruption, and this mortal must put on immortality. 54 So when this corruptible shall have put on incorruption, and this mortal shall have put on immortality, then shall be brought to pass the saying that is written, Death is swallowed up in victory. 55 O death, where is thy sting? O grave, where is thy victory? 1 Corinthians 15:53-55 KJV
Homegoing Services for Sister Ella Mae Woods, R.N., B.S.N., will be held on Thursday, December 10, 2020, at Symonds Madison Funeral Home 305 Park Street Elgin, IL. Visitation hour begins at 10:00 AM, services immediately following. Live stream viewing is available from Symonds Madison.
Sister Woods loved the Lord. She was a devoted long-term Second Baptist Church member until she relocated to Nashville, TN, with her daughter. She served in the church ministries as a member of the Choral Ensemble, was an Instructor in the New Member Classes, and was a dedicated member of the Missionary Ministry. Sister Woods often accompanied her fellow "Golden Girls" Sister Margaret Spivey, Sister Helen Randall, and Melonese Hughes to the Congress of Christian Education National Baptist Sunday School Conventions.
Please continue to keep the family of Sister Ella Mae Wood's in prayer.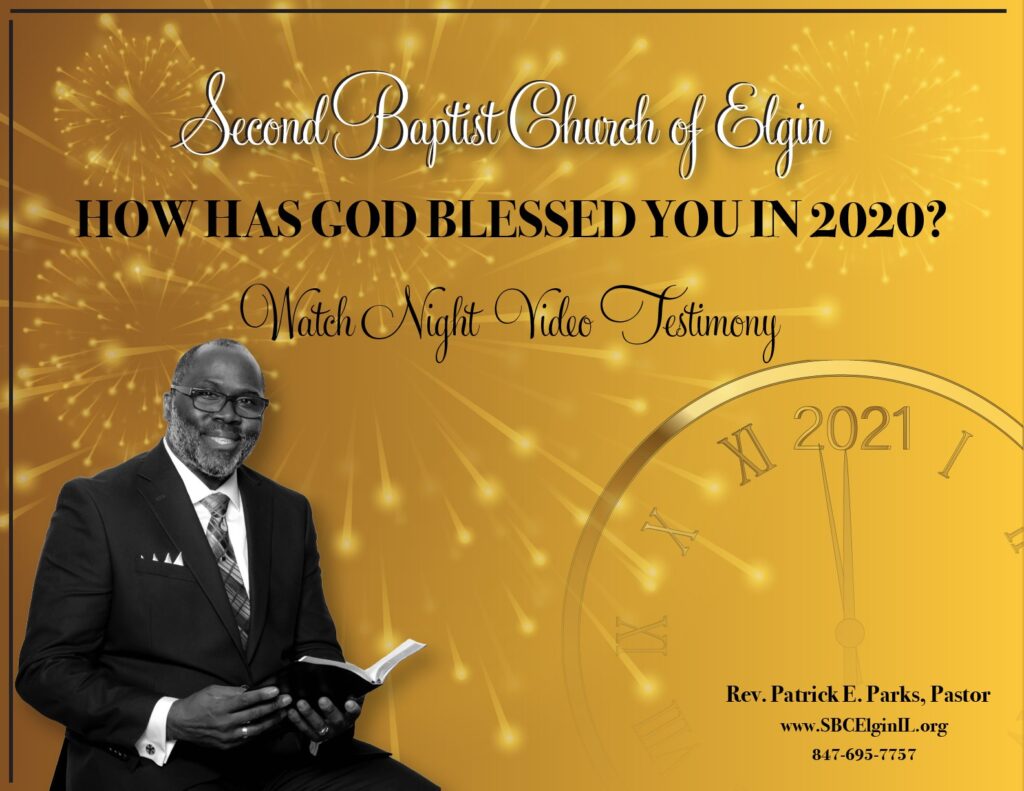 SBC Watch Night Testimony
What has God delivered you from or brought you through in 2020? Please share your testimony of faith video recording via cell phone or any mobile type device to pr@sbcelginil.org.
Please adhere to these requirements.
1. Less than two minutes.
2. Please silence your television and limit background noises to allow the audience to clearly and concisely hear your message of faith.
3. Please look directly into the camera in a room with proper lighting. The people of God want to see you.
4. Please do not send videos shared in personal spaces, i.e., bathrooms or beds, unless you are homebound and confined.
5. Please email no later than Friday, December 11, 2020.
6. If you experience any problems sharing your video, please email pr@sbcelginil.org, provide your name and phone number.
Thank you, In advance for sharing
The PR Ministry of Second Baptist Church
Due to the COVID-19 pandemic, mostly all ministry events and activities have been cancelled for the remainder of 2020.