See Calendar below for more details about upcoming events.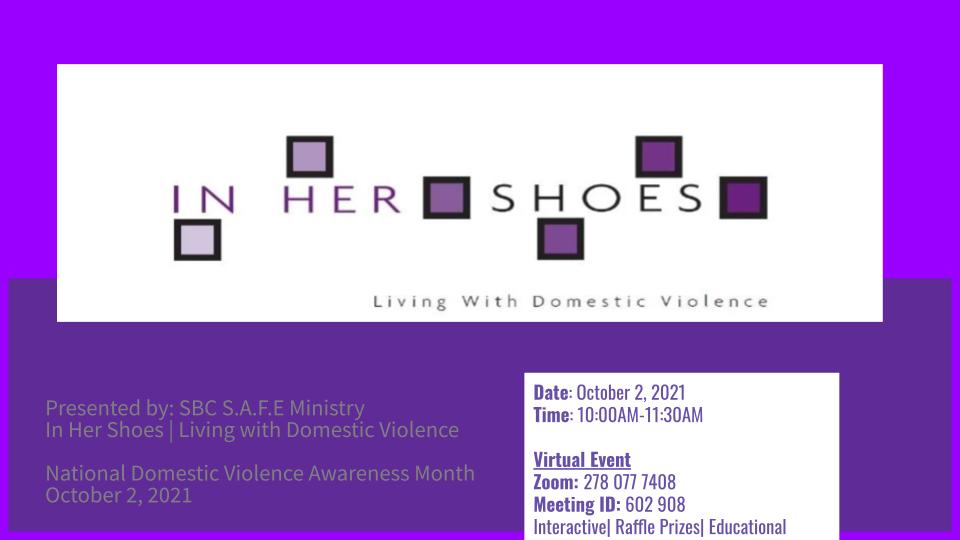 Did you know that October is National Domestic Violence Awareness Month? Next month, S.A.F.E Ministry (Standing Against Abuse for Everyone) of Second Baptist Church of Elgin, has partnered with the National D.V. Coalition to drive social change. This revolutionary educational experience is designed for experiential learning to get participants to move, act and think in ways that they may have never experienced before, in order to walk a mile in another's shoes. Please join us on October 2, 2021 for our free event coined, In Her Shoes | Living With Domestic Violence from 10AM -11:30AM via zoom. We're going to raffle prizes, have interactive participation, and fellowship so that we learn together and grow together in order to put an end to this epidemic. We hope to see you there! 
Event: In Her Shoes | Living with Domestic Violence 
Presented by: S.A.F.E Ministry 
Second Baptist Church of Elgin
Date: October 2, 2021
Time: 10AM-11:30AM
Zoom ID: 278 077 7408
Passcode: 602 908
Webmaster - Job Opportunity
Second Baptist Church of Elgin has been on the path to improve our social media presence within the community. As a result, we have many capabilities for outreach. We have made many strides and improvements in how we as a congregation communicate and receive information regarding our church and our activities. We have partnered with Flocknote to provide email and text messaging capabilities. We have moved from livestreaming on Facebook for our Sunday sermon message and have been using our church website. Lastly, we have worked as a team to move off of our old website and launched a very exciting and modern website for our church. In order to accomplish that, our webmaster, Marisha Telemaque has been key to leading the project and getting us to the finish line. The role of the webmaster is pivotal to our success as a church as this role contributes to maintaining the image of the church on our social media platforms.
Marisha has been a great support to SBC, however, she will no longer be available to fill the role in the near future. As a result, a great employment opportunity has come to the forefront for someone else. If you, or someone you know, is interested in becoming an integral part of the day-to-day website content creation and maintenance activities that support and elevate the Kingdom-building legacy of SBC, then please consider responding to the Webmaster job posting.
If you have specific questions regarding the posting and your interest in applying for the job, please submit your resume and/or questions in writing, via email, to:
secondbaptistchurchofelgin@gmail.com
.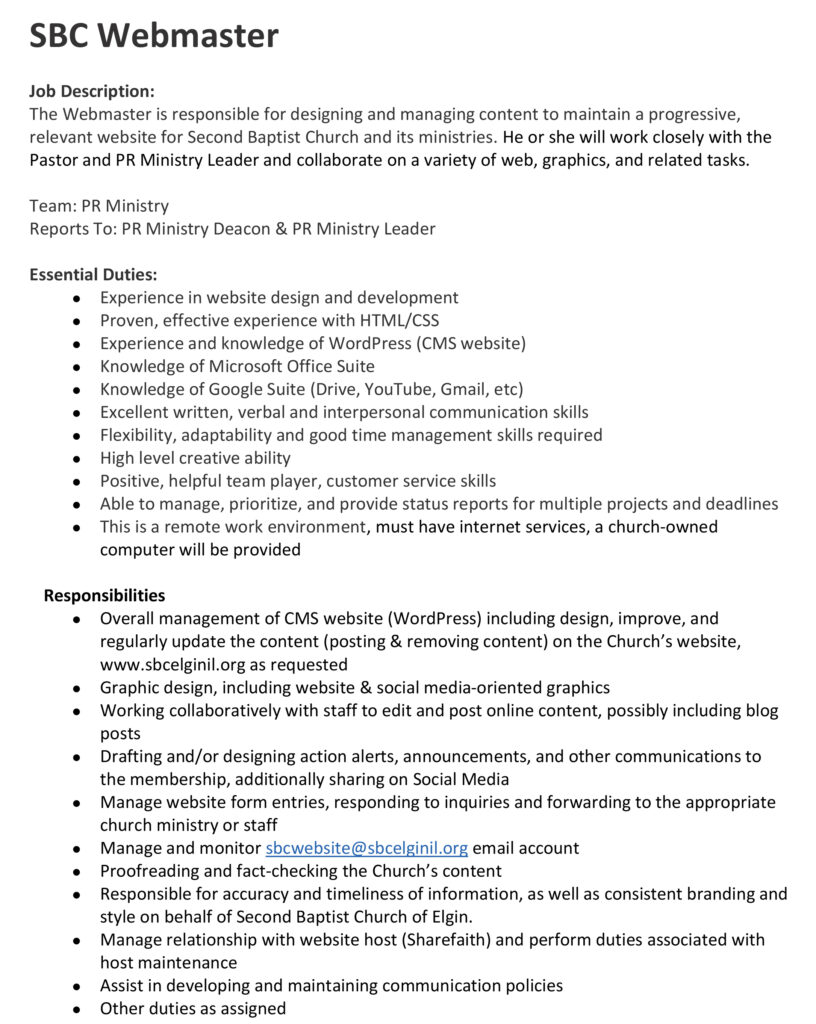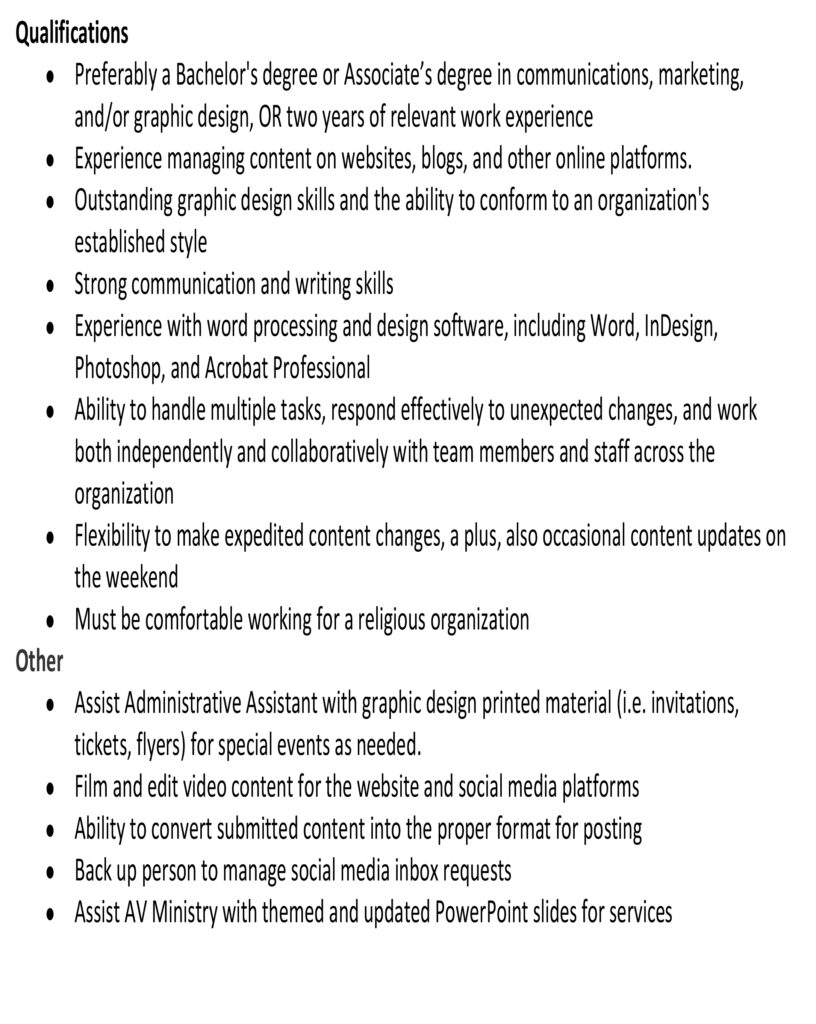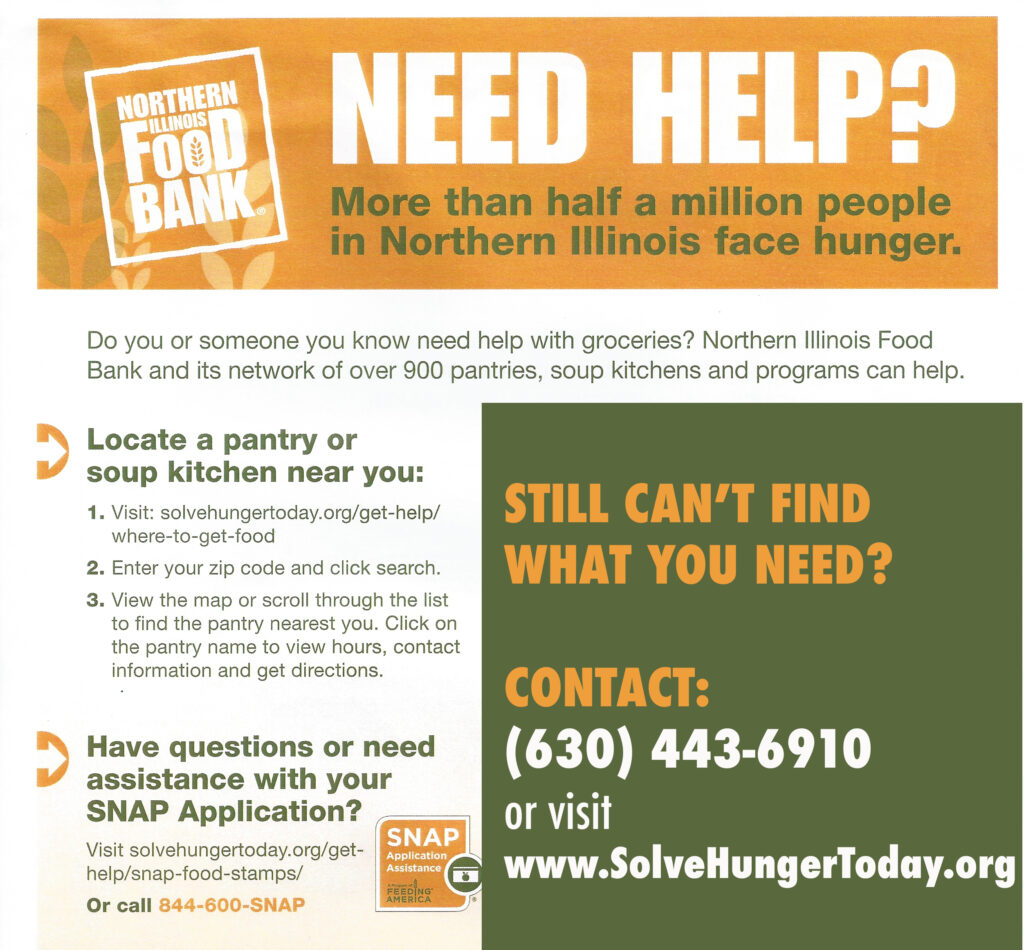 The Food For Greater Elgin is seeking volunteers!
Please contact Lupe Salazar, if you are interested in volunteering in the community. Any number of hours are welcomed and you can work in a safe environment. Your help for those in need in Elgin is greatly appreciated.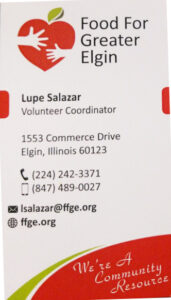 SBC has a brand new communication service, Flocknote, that will allow the deacons, ministries, and the church to keep you up to date on current activities and changes via e-mail and text. Click here to update your contact information so you never miss important messages.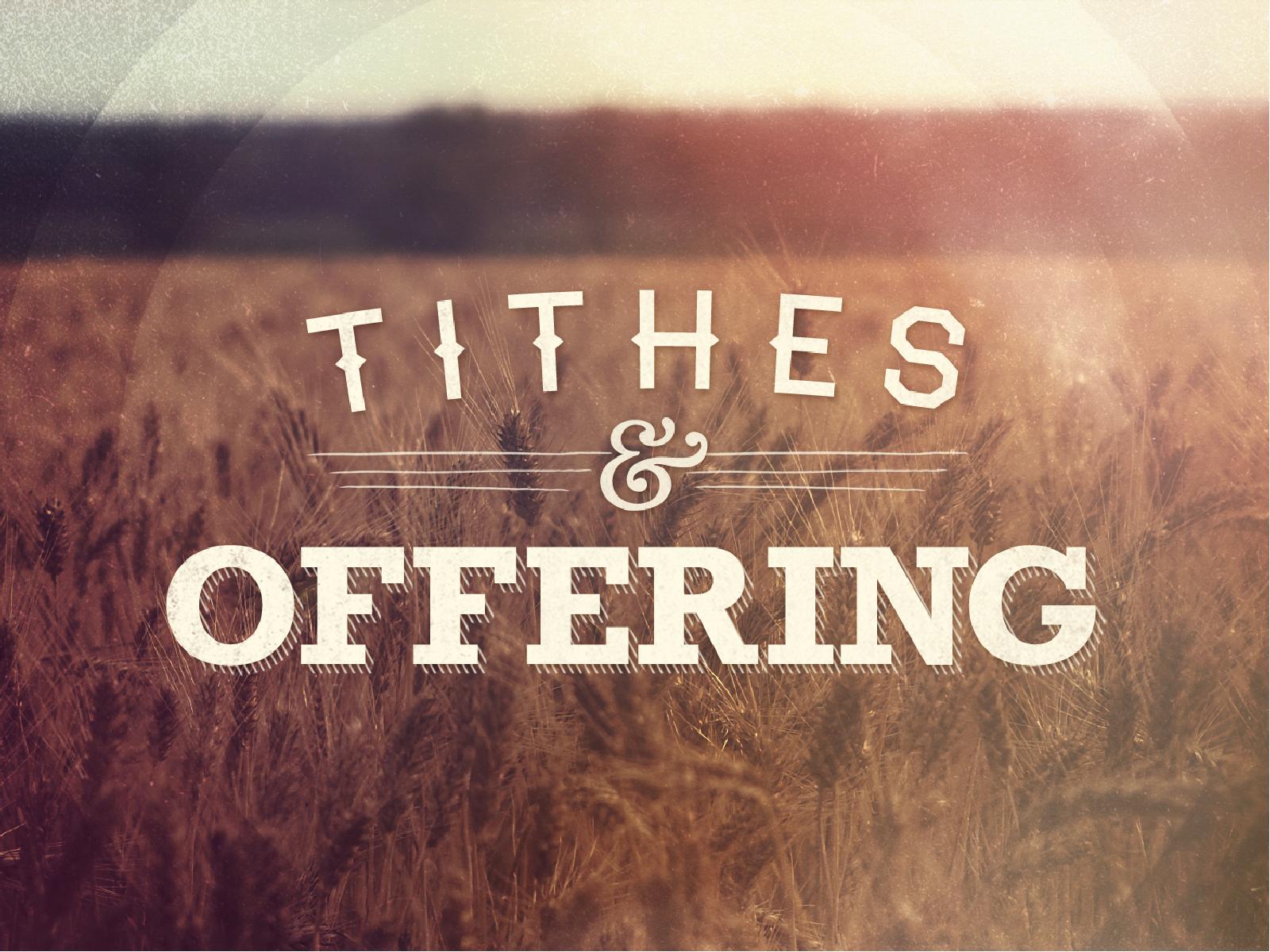 Tithes and Offering Update
Any members submitting tithes and offering via Zelle, please update the username/recipient to Finance@sbcelginil.org. Thank you for Giving.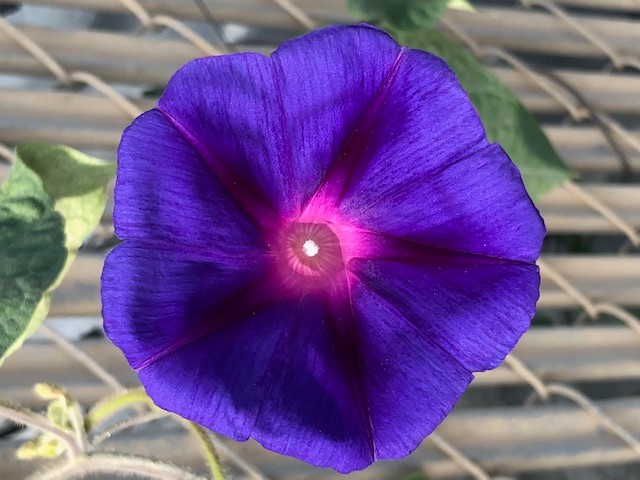 Calling all women to join the Library Ministry's Sister Circle. Sister Circle is a women's book club with a focus on building community among women of God founded on biblical principles. Supporting the church's vision of living and learning together. Click here to join the group to get updated information.
 https://www.facebook.com/groups/834323227401965
You may also sign up for updates through Flocknote
Sister Circle Flocknote 
Keep up-to-date with the latest events and activities. 
Note: Some events or activities may be suspended until further notice or cancelled
because of the pandemic.