See Calendar below for more details about upcoming events.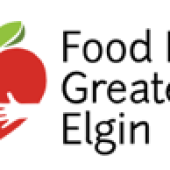 Volunteers are needed. Please contact Lupe Salazar if you are interested in volunteering in the community. Any number of hours are welcomed and you can work in a safe environment. Your help for those in need in Elgin is greatly appreciated.
Phone (224) 242-3371 Fax (847) 489-0027
Email:
Isalazar@ffge.org
Website:
ffge.org
Calling all women to join the Library Ministry's Sister Circle. Sister Circle is a women's book club with a focus on building community among women of God founded on biblical principles. Supporting the church's vision of living and learning together.
Click the link to join the group to get updated information.
Keep up-to-date with the latest events and activities.
Please note:

Some events or activities may be suspended or
cancelled until further notice due to the pandemic.