See Calendar below for more details about upcoming events.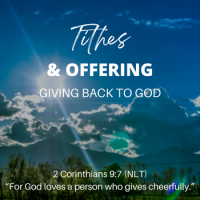 TITHES & OFFERING
Thank you for giving.
Any members submitting tithes and offering via Zelle,
please update the username/recipient to:
MEMBERSHIP & CONTACT INFORMATION UPDATE
Be sure to your SBC membership information is accurate so you don't miss out on all the exciting activities happening at our church.
SISTER CIRCLE Calling all women to join the Library Ministry's Sister Circle. Sister Circle is a women's book club with a focus on building community among women of God founded on biblical principles. Supporting the church's vision of living and learning together.
Click the link to join the group to get updated information.
Keep up-to-date with the latest events and activities.
Please note:

Some events or activities may be suspended or
cancelled until further notice due to the pandemic.