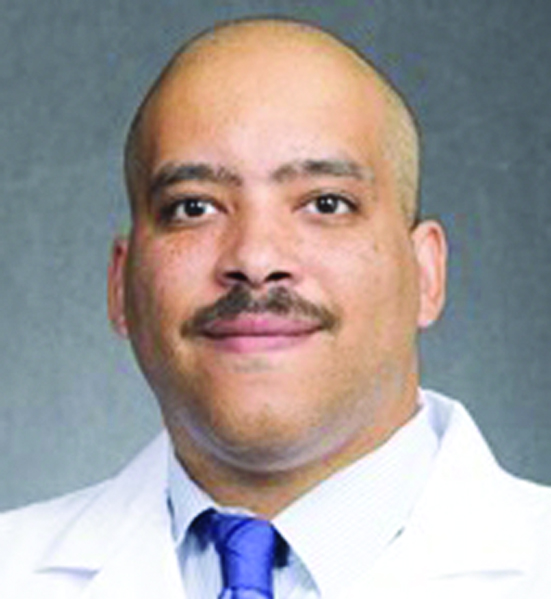 My name is Sylvester and I am a member of 2nd Baptist Church along with being part of our Health Care Ministry. I wanted to post a reflection piece on why I feel it is important to stay vigilant and to obtain a COVID vaccine if and when you are eligible. 
            When COVID fully hit hard in the US almost a year ago I remember our ICUs at the hospital I work at being swarmed with cases.  We needed to increase the number of ICU teams, reallocate health care resource dramatically, and find additional hospital space.  At that time, our most effective treatment was social distancing and mask wearing.  During that period I saw far too many people of ALL ages suffer from COVID.  Unfortunately when I saw someone for COVID it meant that their kidneys were effected or they already had significant renal problems.  This meant that a large percentage of the patient's I saw never left the hospital.  This was compounded by these patients not being able to see their loved ones; and unfortunately for many, their loved ones not being able to see them before they passed.  For those who have survived COVID many have made full recoveries, but there are many others that have had several residual medical conditions, including becoming dialysis dependent. For the patients that I never saw in the hospital, that never knew they had COVID, but passed the virus to a loved one, the only thing I could recommend was isolation, social distancing, and making sure to wear a face covering.  These were our biggest tools to combat this disease.  By everyone protecting each other with masks and social distancing we in effect protect ourselves.
            As a health care provider treating my patients with COVID I have to admit to having a certain uneasiness. I wear protective gear, wash my hands, and wear my N95; yet I am always worried will I become infected and transmit COVID to my wife and son.  When I became eligible to receive the vaccine in early January I signed up immediately.  My first injection was 100% routine with less site pain then even a flu shot.  I knew my second injection would provide more discomfort since my immune system was now primed after receiving the second shot.  When my second shot came I did indeed have a little more shoulder soreness and had a mild fever the next day. These symptoms were mild and after 24hrs completely resolved. 
            At the time when I received my vaccine there was only one, now we have three vaccines available and ALL of them are extremely effective.  The best of these three vaccines is the vaccine which you can receive!  That is so important, the most effective of the three vaccines is the one which you are vaccinated with.  Please don't risk contracting COVID or not being vaccinated while waiting for a specific vaccine manufacturer.  African Americans are disproportionally infected by COVID, and when infected, tend to have worse outcomes.  When I look back to the patients I took care of in the ICU needing dialysis most of them were African American like me.  With this vaccine, we have the second weapon against this virus.  ALL vaccines greatly reduce the symptoms of severe COVID infection greatly and now there is evidence that they help prevent the transmission of the virus.  However, it is still possible to transmit the virus after receiving a vaccine; thus we all still need to wear our masks and social distance. 
            For a final take away, these vaccines are truly a life saving measure.  Please make every effort to take a vaccine for ourselves and for our loved ones.
Sincerely,
Sylvester Barnes IV, MD
Assistant Professor of Medicine
Department of Nephrology & Hypertension
Interventional Nephrology / Nephrology
Loyola University / Hines Medical Center